Sheila lives up the street…. I'm so thankful to have her in my life. when it's nice weather (like today!  …..55 in december?!), we walk our circus (which includes sheila, myself, sheila's baby bump, her baby Adam, her orbit baby stroller, their pug, and our dog Tyson). when the weather is less than good, we'll go to breakfast at the Wigwam, make a shopping trip to Omaha, or do yoga in the living room.  she is amazingly kind, generous, cooks us good food, and has a great sense of humor. we're two peas in a pod. and I thought it'd be fun to start featuring random interviews of the people in my life to mix it up on occasion. so here's the first! enjoy!   sheila is also a blogger (forgot to add that to her list of jobs : ) visit it HERE.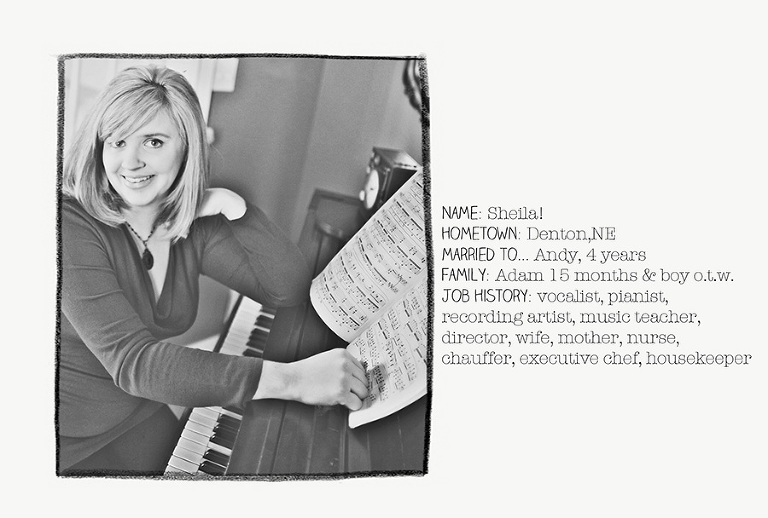 STACY: What's your favorite lounge place in your house?
SHEILA: My BED! I love to stay in bad and watch TV. Drives Andy bonkers.
STACY: Best thing you ever ate? ever.
SHEILA: Ma's Farmhouse in Greenwich Village. We had a tasting menu—there was cream corn bisque, carrot puree, rare beef tenderloin, cheese plate…. the whole experience was a taste explosion!
STACY: Favorite photo of yourself?
SHEILA: My maternity photos when I was pregnant with Adam. I was HUGE! It was a very cool time.
Stacy: What photo in your own collection are you proudest of TAKING?
SHEILA: This picture of the ocean splashing over the rocks in Maui. Oct 2007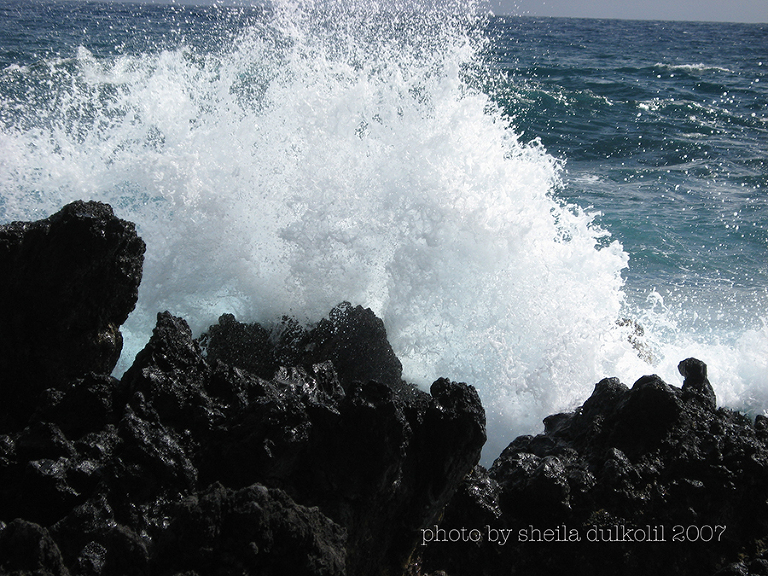 STACY: Farthest from home?
SHEILA: Maui for our honeymoon!
STACY: How many people have asked for your autograph?
SHEILA: Thousands! But I will say 300. After a show, little kids would come up with their paper. So cute.
STACY: Favorite song to sing?
SHEILA: "Over the Rainbow"  It's a beautiful song. I do the Eva Cassidy version. I last performed it in November, actually.
STACY: If Adam could talk….what would he say RIGHT NOW?
SHEILA: "I don't have time for this."